Regular price
Sale price
$45.00 CAD
Unit price
per
Sale
Sold out
WORM SHIPPING GUIDELINES FROM OCT.31 - FEB.28:
If temperatures in your area are mild (day time highs are in the range of 0°C or above) at the time you wish to order worms contact us to see if it's feasible for us to ship.
========================
Red Wigglers (Eisenia fetida), also known under various common names including: redworm, tiger worm, manure worm, panfish worm and brandling worm (among other names) are arguably the most efficient and versatile composters of organic material, transforming waste into a highly beneficial soil amendment. For this reason, they are often referred to as "the king of composting worms"!
Consider adding 1/4-2 pounds of worms to start, depending on the size of your system. If you are unsure please ask us!
Worms will live up to 3-5 years under optimal conditions, and they can increase greatly in number in 2-3 months, if properly cared for. 
These live composting worms are shipped along with 4L of inoculated habitat. You will also receive the printed guide: Caring for your Red Wigglers - A Beginner's Guide for Successful Vermicomposting.
Your worms are guaranteed to arrive alive, some conditions may apply. 
We ship worms on Mondays and Tuesdays from March 1st-October 31st. Please have your orders in by Sunday at midnight to receive the worms the following week. 
Worms are available for pick-up on the farm all year round.
Please read our Shipping Policy for more information.  
If you are new to composting, get ready to be inspired as you witness the transformation of what would otherwise be considered waste into a highly valuable resource!  
Learn more about vermicomposting. 
Bulk Orders
For orders that are 5+ pounds please contact us directly at info@pacificcomposting.ca to make arrangements. Thank you!
Share
View full details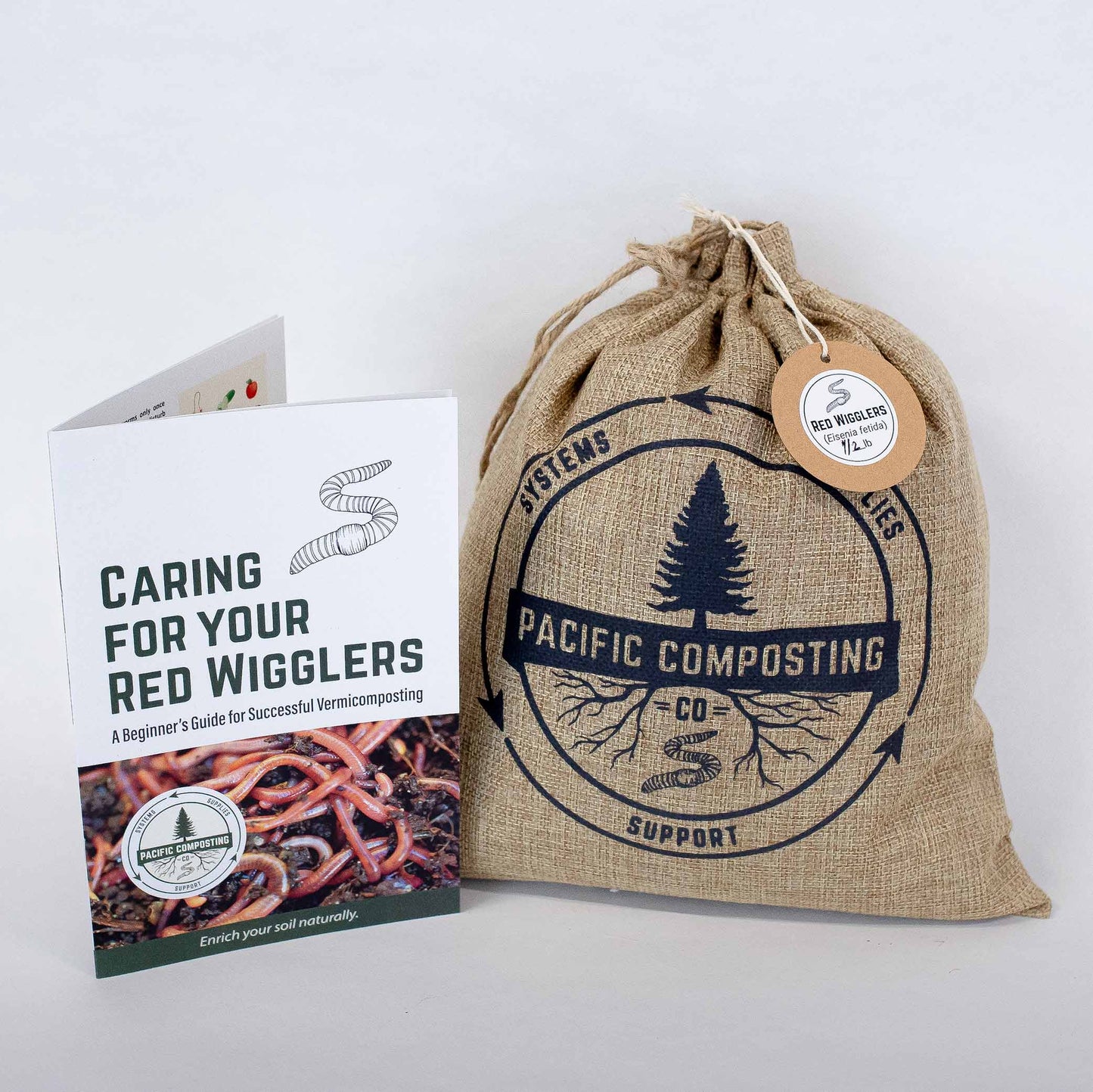 Join the Composter's Club
Get composting tips and tricks delivered straight to your inbox. You will also receive a free copy of our worm care guide and a $5.00 coupon good towards your first purchase!