Regular price
Sale price
$3.00 CAD
Unit price
per
Sale
Sold out
BioChar is a carbon-rich and charcoal-like substance produced through the process of pyrolysis, the burning of organic material in a low oxygen environment. It is both sterile and stable and is often crushed or ground to make a fine powder.

BioChar has a wide range of applications for soil, worm farms, carbon sequestration, water filtration, as a renewable fuel and more. Biochar is an excellent addition to your worm bin as a worm bedding amendment.

We proudly sell CHAR+TM BioChar which is created 100% from wood (including ash and moisture).
Activated BioChar is highly regarded as a valuable slow release soil amendment that has a wide range of benefits:
Has ability to increase exponentially the surface area available for microbial life

Has ability to house, store and supply nutrients, water and air

Has negative electric charge on surface that attracts and retains nutrients like nitrogen, phosphorus and calcium, BioChar is like a protective habitat

Increases soil fertility and encourages microbial activity 

Increases water retention

Increase pH and mitigates some of the heavy metal toxicity in soil

Increases plant growth

Reduces fertilizer use

Used as a tool in carbon sequestration
You will also receive a printed Product Information Card detailing the description and uses of BioChar as a worm bedding amendment and as a soil amendment. 
Made in Canada!
Share
View full details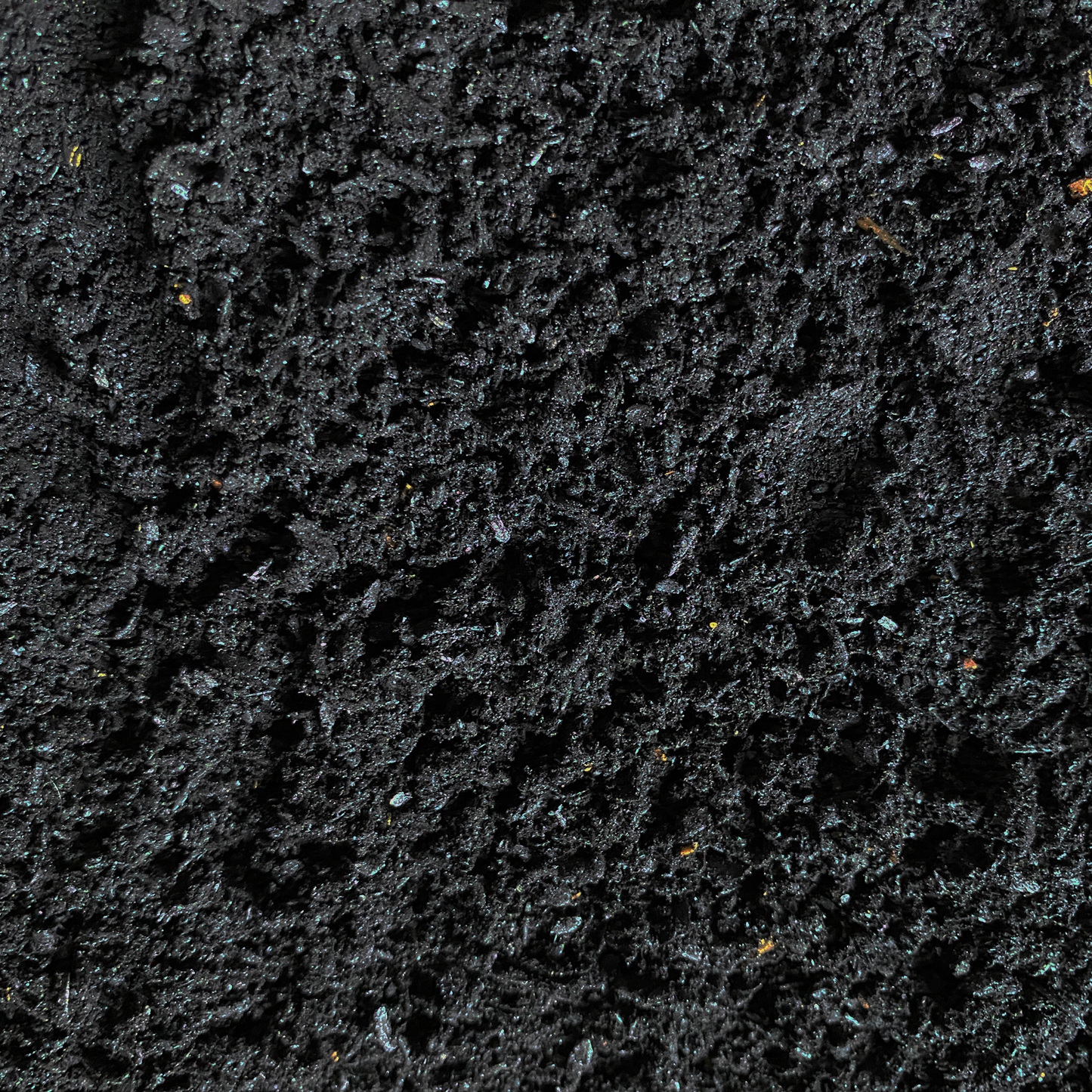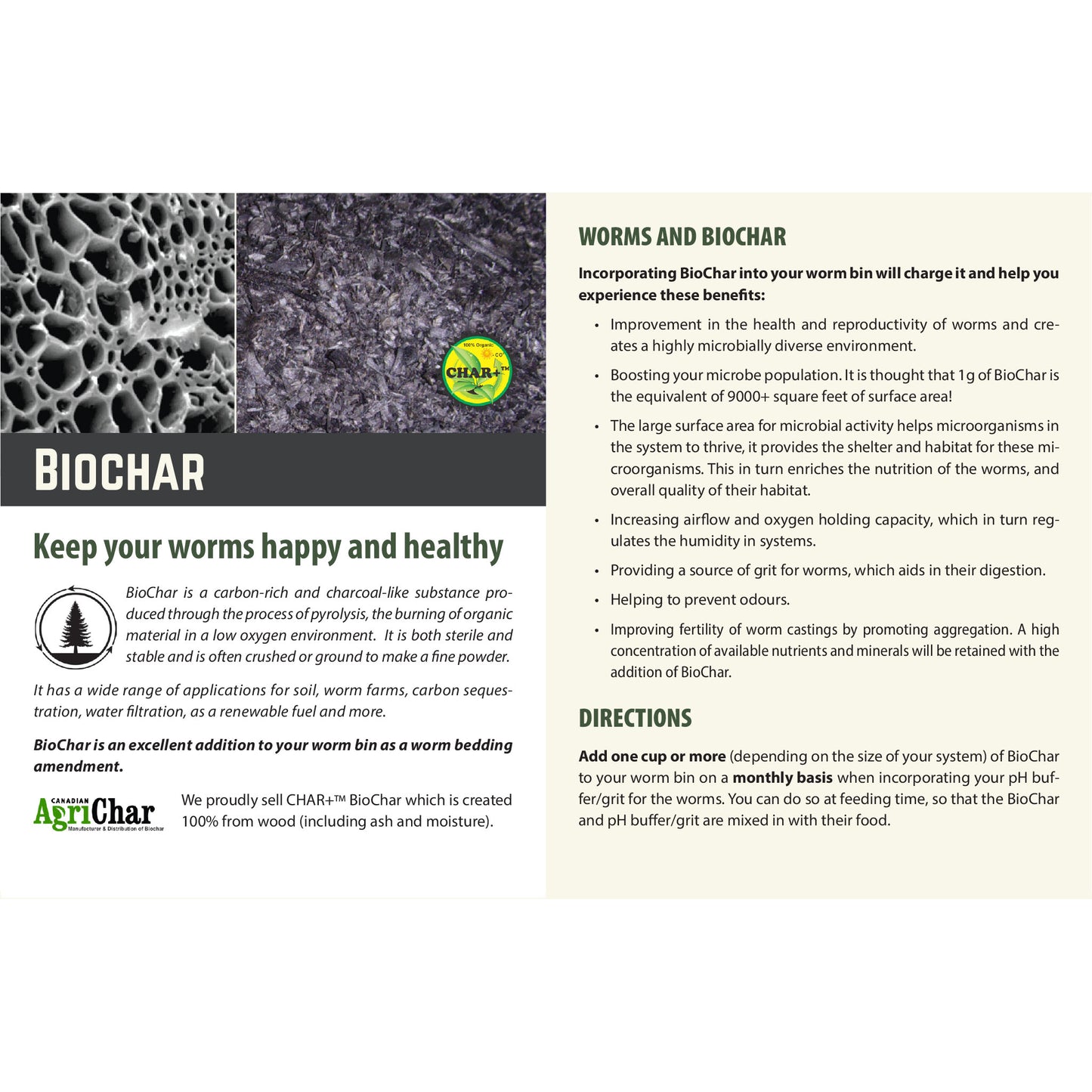 Join the Composter's Club
Get composting tips and tricks delivered straight to your inbox. You will also receive a free copy of our worm care guide and a $5.00 coupon good towards your first purchase!